Påskeferie: Fem sjove æggelege!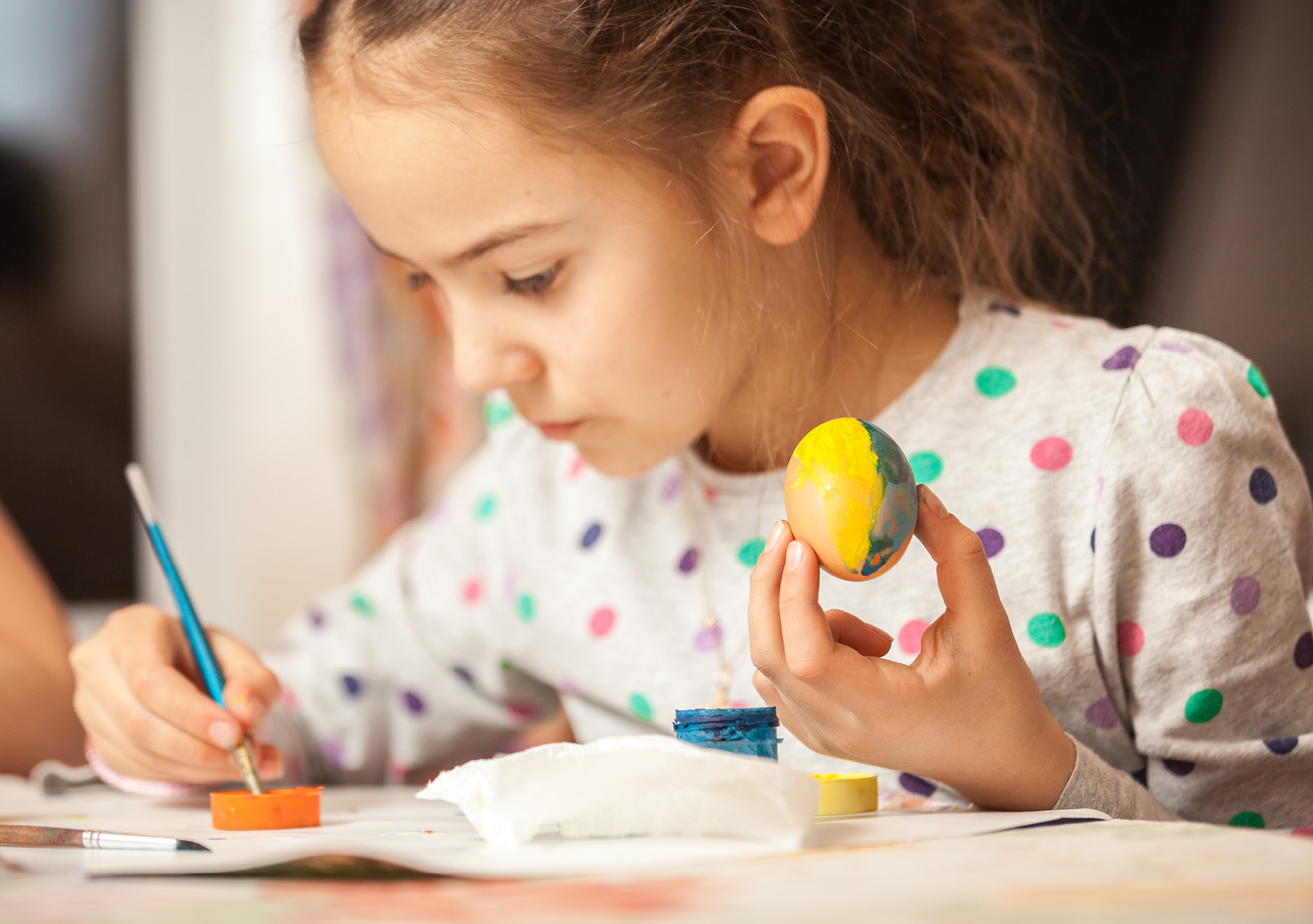 Kan du trante æg? Eller puste fjer?
I Danmark er der en lang tradition for at lege særlige påskelege, men de fleste har nok glemt dem. Du kan få dem opfrisket her.
I "gamle dage" havde bonden et hårdt liv, og der var sjældent tid til at lege og slappe af. Men når der kom helligdage, var der desto mere grund til at nyde det. En af de måder man tidligere fejrede påske overalt i Danmark var at lege påskelege. Lege som børn i dag med garanti også vil finde sjove. Lege der sagtens kan foregå, når påskeferie holdes på en campingplads.

Du får her fem sjove æggelege, som alle børn og barnlige sjæle vil more sig med.
1. Trante æg
En af de ældste påskelege er at trante æg. At trante betyder at trille, og oprindelig går legen ud på, hvem der kan trille sit æg længst uden, at det går i stykker.
Man kan også spille med, at man vinder, hvis man kan få modstandernes æg til at gå i stykker, mens ens eget er intakt.

2. Æggeløb
En anden påskeleg er æggeløb, hvor hver deltager løber med et æg på en ske. Den, som kommer hurtigst frem uden at tabe ægget har vundet.

3. Pikke æg
En tredje påskeleg er den, hvor to står overfor hinanden med to æg, der stødes mod hinanden. Først støder man med den spidse ende, og så med den runde. Den, hvis æg holder længst, har vundet.
4. Puste fjer
Man tager hinanden i hånden to og to, mens ens fjer kastes op i luften, og så gælder det ellers om at holde fjeren flyvende. Det par, hvis fjer bliver længst i luften, har vundet.
5. Male æg
Den sidste skik er selvfølgelig den med at male påskeæggene. I dag bruger de fleste tuscher eller måske æggemaling fra forskellige hobbyforretninger. Endelig kan man også ridse i æggenes overflade, så fremkommer der smukke mønstre efter kogningen.
Og endelig er der den klassiske leg, som mange børn nok kender i dag: En masse æg fordeles skjult på campingpladsen – eller hvor man nu befinder sig. Deltagerne skal derefter finde æggene, og den der finder flest vinder.

God fornøjelse! God Påske! God ferie!